Assalamualaikum!
Just a normal human name Siti Sarah Sophia #TRIPLE-S. Nothing much. Nothing special. 15. #SMKDJ #DJians #BLINKERS


Tagboard!
My Post
Thanks Bear
Layout Designer
♥gadis
Prety
Others:
♥
♥
♥
Happy Birthday, Syuhana!
Entry updated on Friday, 1 November 2013
Entry got
0 comments
|
Fly to top :3
Tak nak sedih-sedih lagi! (Huk aloh... Cakap lebih.) Tak nak sedih-sedih lagi, ek... Sebab nak wish birthday kawan ni. Spoil lak kang. :*
Firstly, Happy Birthday, Syuhana! Dah 14 tahun dah kawan aku ni hah... Hehe...
Hana, stay pretty, kay? :*
Okey, actually, serius tak tahu nak kata apa. Erm...
Ayat KLISE:
Semoga panjang umur dan berbahgian selalu!
Okey, Hana? Anyway, hope you read this... Because this entry just for you! Achewah... Yang dah baca tu jangan berhenti baca pula! Tapi kalau nak berhenti gak, sukati koranglah, ek... Eden tak kisah. Hikhik...
Hana! Hana! Hana!
Setiap hari saya nampak ayah awak kat kedai, jual burger. Setiap kali saya balik sekolah. Tengok jelah. Everyday! Hoping you're there tapi takkan adanya... Sebab? Time-time maghrib, takkan awak nak keluar lakkan?
Erm... Any idea nak ucap apa lagi? (apa aku ni. Birthday kawan baik sendiri tapi tanya orang lak.)
Hah! Can I have you phone number? Asyik tukar je... Boring, seh! (Sorry. Komen dulu, ek...)
Kata nak SMS saya? Confirm still ada nombor saya, eh... Kalau tak, carilah awak sampai ke lubang kubur! :P (Kejam)
Jangan risau, selagi saya masih hidup, belum tua dan tidak nyanyuk, saya akan ingat birthday awak. 1/11/1999, awak lahir di muka bumi ni. Di mana? HKLlah... Tempat lahir kitorang sama tau. Hehe...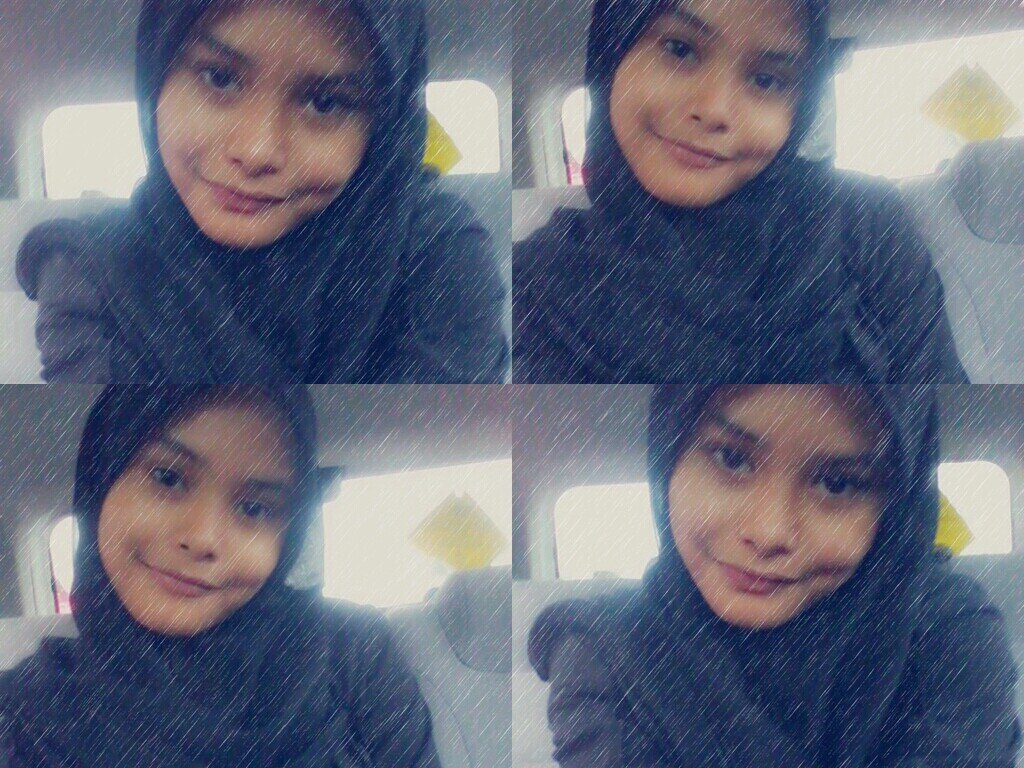 Ni Syuhana tau. Cantikkan? Kawan Triple S tu... Hehe...
For guys, jangan nak tangkap cintan dengan dia pulak, ek! Sebab rasanya, she's taken! Hehe...
Wanna find Syuhana on FB, Twitter and Instagram?
Facebook: Hana Syuhana
Twitter: @nursyuhana99
Instagram: @n_syuhana
Twitter je korang kena tekan nama dia tu, yang lain tu, korang searchlah sendiri! Malas Triple S nak cari. Twitter itu pun sebab kebetulan, Triple S tengah on Twitter. (Okey, kejam)
Dah tak tau nak taip apa. Otak blank! Hana, awak anggap jelah, ucapan yang best-best, tak pernah saya ucap, saya dah ucapkan. (pemalas) Hehe...
Awaklah kawan baik dunia akhirat saya. Kadang-kadang, saya rasa awak dah lupakan saya. You look happy. Tapi saya kena positif. (positif. positif pun, ada juga yang benci. Forget it.) Time you SMS me masa birthday saya, serius! Awak ingat? Terharu gila, beb! Jangan tak tahu! >.<
Saya masih ingat, awak surprisekan saya masa kita darjah 6kan? Menyorok, kononnya... Then, you give me, something... Miss that time. :)
Triple S